ACCA Global and Alex Dunlop in the World Mediation Summit 2017, Madrid Spain. 
Alexander Dunlop (LLB, PgDip) is a Senior Investigation Officer at ACCA attached to the Conciliation Service. Alexander is a lawyer specialising in ADR, an experienced mediator and holds a PGDip in International Dispute Resolution.
---
What will you share with the World Mediation Summit 2017 audience?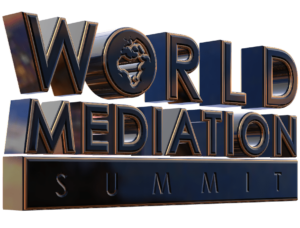 I will share the way in which ACCA uses mediation and ADR to resolve disputes in a regulatory capacity with the WMS audience. ADR has proved to be a very effective tool to resolve disputes that are referred to ACCA. Due to ACCA's remit the mediation and dispute resolution process has had to be tailored to meet the needs of the regulatory function while preserving the fundamental principles of mediation, which I hope will be of interest to the WMS audience.
The way in which ACCA has utilised mediation and ADR in its capacity is unique and has placed us at the cutting edge of both professional regulation and ADR, I look forward to sharing this approach with the WMS audience and obtaining comments on our process.
You are a lawyer and mediator, what led you to specialise in ADR?
I was involved in civil litigation for a number of years, what struck me about the process was the lack of control that the individual involved had over the outcome. I became very aware of the trauma and negative effect that the court process itself had on individuals. I began to seek out better ways to resolve issues prior to court action being taken, this led me to ADR, particularly mediation. To me it appeared to be no brainer, there was another process that resolved disputes in a quicker, more cost effective and human way. I obtained a Masters qualification in International Dispute Resolution (mediation) at Queen Mary University in London which has led me to specialise in ADR. The result of mediation and the way in which people respond and react to the process never ceases to amaze me. I am passionate about ADR and for me it provides the best methods of resolving disputes that are available.
What actions are taken by ACCA to promote mediation?
ACCA has taken an extremely proactive approach to the use of mediation and ADR, which has led us to be one of the industry leaders in regulatory ADR. ACCA and the department I work in actively promote mediation through a number of channels. ACCA has in house mediators who deal with regulatory complaints that are deemed suitable for the process, this service is available to all ACCA Members (200,000) free of charge. ACCA consults with the UK Government and external bodies on the future use and promotion of ADR across a variety of industry sectors. The mediation skills and approach used by the department are promoted internally to other ACCA departments and training is provided where necessary. ACCA is unique in that it is the only accountancy regulator that maintains an in house department that specialises
In the use of mediation and ADR to resolve disputes against it's Members. Mediation skills are also promoted internally through providing training courses to departments that may be unfamiliar with ADR. The work that the department does is also promoted through ACCA's intranet and promoted to the Membership base through articles in ACCA's industry magazine and through offering CPD courses to our Members.
In your opinion, What is needed in Spain for greater acceptance of Mediation?
Although I do not claim to have any particular expertise on the mediation industry in Spain, mediation suffers across many jurisdictions from a lack of awareness and promotion. If the general public had a greater awareness of what mediation offers and what it is capable of then I have no doubt that any suspicion with which it is viewed would rapidly disappear. Education and awareness are key to this. The more that can be done to promote mediation, demonstrate and showcase the advantages to the end consumer, the greater the acceptance will be. My opinion is that mediation providers and practitioners must do all they can to promote the significant advantages that mediation has over other dispute resolution mechanisms.