Vishal Shamsi is invited to the World Mediation Summit to talk about Community Mediation in Pakistan. Intercultural Mediation. 
Vishal Sh
amsi is a lawyer, mediator, principal trainer and representative at National Centre for Dispute Resolution (NCDR) in Karachi, Pakistan since 2013. She has trained over 300 individuals from all over the country including senior civil judges, police officers, community elders, social and political workers, religious clerks, chartered accountants and lawyers, in the art of mediation.
Vishal mediates civil, commercial and family disputes. She is also a lecturer of 'Legal System and Method' for University of London International Programmes. She has done extensive research on online dispute resolution for master of laws and received 'outstanding' in the ADR module during her Bar.
---
You are one of the speakers in the World Mediation Summit Madrid, what are you going to talk about? What does Intercultural Mediation seek?
I am going to talk about community mediation in Karachi, Pakistan, chiefly training individuals in the art of community mediation. We basically did a one of a kind conflict resolution and community mediation training project in three conflict prone communities and while the project came with its obstacles, its success gave us courage and hope for the future of mediation, particularly community mediation in a highly city like Karachi.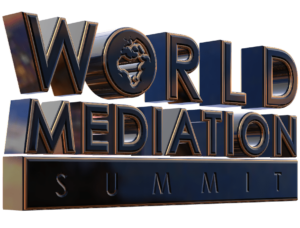 What is the situation of Mediation and ADRs in Pakistan? Do people go to Mediation?
Mediation was first introduced in its current form in all its glory in 2006 when the first centre for dispute resolution (NCDR) was created by the International Finance Corporation in Karachi, Pakistan. However the actual concept of out of court settlement has been part of our culture in the form of traditional Jirga and Panchayat system popular in tribal and rural areas. They do lean more towards arbitration though, but their presence made welcoming mediation easier in the country.
Today, there are a handful of mediation centres all over the country providing mediation services and several law firms have trained mediators in their team as well. However, comparing it to the rest of the world, progress in the field of mediation has been considerably slow. Primarily because of lack of backing from the law and lack of awareness of the concept of mediation in common man. Arbitration on the other hand is a more dominant form of alternative dispute resolution in this region. Shipping disputes and disputes involving multinationals often end up in front of an arbitrator rather than a judge. 
In Pakistan, does the Government support Mediation?
As I mentioned above Pakistan has limited legal backing for promotion of ADR, particularly mediation. There is section, 89-A in the Civil Procedure Code of Pakistan provides that the ADR method should be opted at initial stage of the case, but this section does not have extensive or compelling powers needed for the advancement of ADR.
The provincial government in one of the province of Pakistan, Khyber Pakhtunkhwa, in collaboration with its police has introduced 'Dispute Resolution Councils' that work as mediation councils resolving disputes at police stations and it would be safe to say that the concept of mediation is catching up in the region.
On a national level, much recently progress has been made to draw extensive legislation on ADR in the form of ADR Bill 2016-2017 under which the government plans to appoint panels of Neutrals in all districts in consultation with the relevant high courts and the courts will appoint them as mediators in different disputes. These disputes will be heard in ADR centres also notified by the government.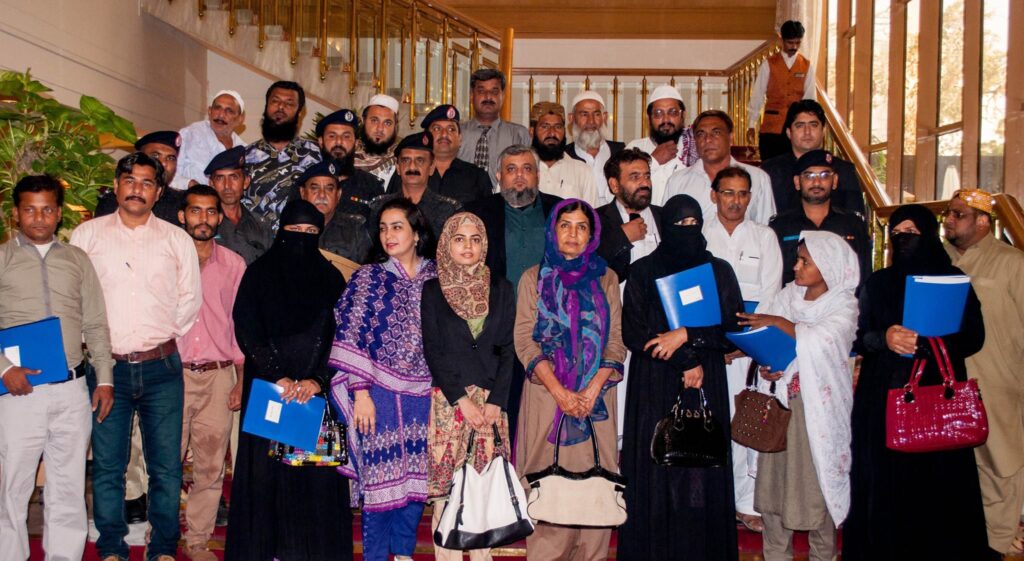 What actions do you take from NCDR to promote mediation?
NCDR is primarily involved with providing mediation, arbitration and mediation training services. We try our best to promote mediation through events and articles in journals and newspapers but our biggest contribution to mediation in Pakistan till date would be ADR Bill 2017 which the center was closely involved with from its initiation to its drafting. An accomplishment we are very proud of.
What made you become a Mediator?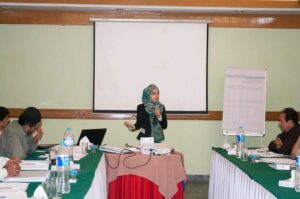 During my GSCE's when I was contemplating a career in law I came across mediation. Upon research into it I realised it was something that had the potential to substantially change the course of dispute resolution in this region since a huge stack of frivolous and pending cases was one of the biggest obstacles the judiciary of Pakistan had to face. I was only sixteen at that time and NCDR was starting. I was so mesmerised by the idea of settlement out of court that I decided to intern with NCDR during the very next summer vacations. After finishing law school and completing my bar I received civil and commercial mediation certification from ADRgroup UK and returned back to Pakistan to join NCDR.
What message would you give to professionals and students, who want to specialize in Mediation?
As our societies are getting more sophisticated and complex, so are our disputes and methods of dispute resolution. Mediation is a phenomenon of present and not surprisingly of the future as well. It is a vast field that is lucrative and makes you feel good about yourself, you actually feel like you are making a difference in people's lives since one of the outcomes of mediation is preservation of relationships of the disputants. There are also different sorts of mediators, just as there are different specializations in law, you may choose to be a family mediator or a commercial mediator or can work towards online dispute resolution techniques, the possibilities are endless.
Another advantage of advancing towards mediation is that in several countries you don't have to have a legal background in order to be a mediator, so you can use your experience in other fields to your advantage in mediations. Often psychologists are considered great in family mediations and those with business background can contribute significantly in commercial mediations. It is a versatile and rewarding field to choose.